Jenni Sloan
To say Jenni is passionate about her job is an understatement. She eats, sleeps, breathes . . . even dreams real estate! For 15 years, Jenni has helped her clients confidently navigate the Winter Park and Central Florida housing markets. She takes the time to get to know what her clients want, what they need and what their vision, personal style, and functional needs are. "I keep my client's expectations at the center of my focus, and when you work with me to buy or sell a home, you can expect me to advise you just as if I were negotiating my own purchase or sale." Every occupied listing is shown in person, Jenni does not rely on a lock box, ensuring each transaction is seamless, exclusive, and treated with the utmost respect for personal space and protection.

Buying or selling is a deeply personal endeavor for Jenni, and she views her role as a real estate agent as an advocate for her clients vision and best interests. "My clients understand that this is the cornerstone of my business philosophy, allowing me to work almost exclusively by referral, which in turn allows me to spend a lot of time with my clients." Jenni offers a highly supportive network to her buyers and sellers through the entire transaction, but her relationships with her clients don't end at the closing table. She stays in touch with her clients and continues to be a lifelong partner and resource throughout their homeowners' experience.

Prior to becoming a realtor, Jenni was a creative director of a design firm that developed branding identities for corporate heavyweights, such as ABC, Walt Disney, AT&T, and Sony. This background in visual development has resulted in an extraordinary eye for detail, which she has channeled into her love for real estate, presentation and marketing. Her marketing solutions are not the only creative assets you receive when choosing Jenni as your real estate partner. Jenni's assistant, Rhonda Larabee, has a background in interior design and professional organizing, and together they help her clients create a vision when it comes to space planning, remodeling, designing, and staging which translates into increased appeal and return on investment.

A native and resident of Winter Park, Jenni has developed long-term relationships within the building community and knows how to get the highest market value for distinctive homes and developments, and where the home values are for discerning buyers. With two school age children and a member of Saint Margaret Mary Church, she understands the neighborhoods, schools, extracurricular activities, the best views, shopping, dining, and all the unique and wonderful characteristics that make Winter Park a vibrant community.

Specializing in residential real estate, luxury listings and excelling in negotiation, marketing, and design, Jenni thrives on finding ways to exceed the expectations of anyone she works with. "I look forward to demonstrating to you how my passion and partnerships will turn your real-estate dreams into a reality."

Specialties: Negotiation, Marketing & Sales
Residential Real Estate Specialist
Luxury Homes, Waterfront Homes
Seller's Agent
Buyer's Agent
Short Sales
REO Bank Owned Properties
Lease Options
Endorsements
"Jenni was amazing. She sold two properties within a month. She took amazing picture and videos of the properties. She is super quick to respond to any questions and she is fantastic at marketing. I will definitely use her again in the future and would recommend her."
"Jenni is awesome. We are on our 3rd real estate transaction using Jenni as our realtor and she has always been super attentive, knowledgable about the market and super responsive. We have recommended her to countless friends who have also had 5-star experiences."
"Rhonda and Jenni are a dynamic team. Their expertise in the areas local real estate market is top notch. They are professional, dynamic and so easy to work with. They go far above and beyond what would be expected of them. I cannot recommend them highly enough."
"Jenni and Rhonda make a great team and are a pleasure to work with! They bring relentless effort toward the goals of their clients. I highly recommend them."
"She did it again. About four years ago my wife and I decided to sell our house in downtown Orlando. Before the house went on the market she received an offer to purchase our house. Fast forward four years; we decided to downsize. Jenni and Rhonda Larabee prepared a marketing plan and received an offer for our asking price in about a month (during the holidays, typically a slow time.) Not bad. When looking at homes in College Park and Winter Park Jenni and Rhonda helped us find the perfect home. The process of closing was made easier thanks to their help. We have recommended Jenni and her team to our friends and were they pleased with their efforts. If you want a professional and experienced real estate agent you can't go wrong with Jenni and her team."
"We had a vintage cottage that needed a special buyer, someone who really appreciated the charm of an updated 1920s bungalow. Unlike other realtors who saw its quirks as a liability, Jenni and her team knew immediately how to position and market this property to find that special buyer who fell in love with it, just as we had. In spite of putting the property on the market at the end of October -- normally a dead time for home sales -- they were able to generate a ton of interest and we entered escrow pretty quickly. Jenni really knows what she is doing and is a true pleasure to work with. We can't recommend her enough."
"Jenni was wonderful to work with. Her associate Rhonda Larabee also worked hard in getting our home sold. When things got complicated at the end, Jenni helped walk us thru the challenges. They are both professional and dedicated to their clients. It was a pleasure working with them."
"Jenni and her team were exceptional to work with throughout the purchase of our dream house and the sale of our home, all taking place within a five week period. Jenni and her team worked aggressively to sell our house and provided outstanding marketing resources leading to many showings and a strong purchase price. Jenni's business acumen is apparent and we are grateful for her guidance and expertise, particularly with the purchase of a 92 year old home. My husband and I would highly recommend Jenni Sloan and Rhonda Larabee (her colleague)! "
"We recently hired Jenny and her team to both sell our origianl home and to buy our current home. In both cases her team was extremely professional, and excelled in communication and availability. I am not sure if Jenny actually sleeps. Bottom line- we had an offer on our home with in two weeks and closed within 6 weeks. I valued Jenny's council throughout each transaction and would certainly recommend her services on both the buy or sale side of your transaction."
"Having had previous experiences with realtors in the buying and selling of our home and our parents homes, we feel very confident in saying that Jenni Sloan is a breath of fresh air in the real estate industry. She demonstrated a truly personal and engaged attitude and work ethic. She gave us realistic assessments of what we could expect to achieve in the sale of our home and went above and beyond the call of duty in helping us stage our home and offer advice with organizing and accomplishing these difficult tasks. She was extremely understanding of our personal situation and definitely strived to accommodate our needs when we decided to stay in our home. She is truely a person of utmost character and competence. We will ALWAYS use Jenni when we buy and sell our property in the future!!"
Jenni and her team were great to work with. Professional, knowledgeable and creative. Would highly recommend them and use them for any real estate needs in the future
"Jenni and her team were impressive. I chose Jenni due to her record of awards in the real estate market, and she didn't disappoint. My fear was working and communicating with a 'team' instead of an individual. At first, I kept my communication direct with Jenni, then I opened to her team. Her entire team was in sync and worked synergistically to ensure a smooth experience, despite several hiccups that were relatively transparent to me (the buyer). Highly responsive, unexpected post-close support, and sincere interest in the happiness of my family."
"Jenni Sloan and her team are true professionals. They are sincerely friendly, attentive to detail, easy to work with and very responsive. The entire process of selling went smoothly, thanks to their guidance through every step and excellent suggestions. It was with much confidence that I left things in their capable hands, since I was not there during much of the time. I cannot recommend them highly enough. They are an outstanding and experienced team."
Jenni Sloan, Padgett McCormick and their team at Kelly Price & Company, are true professionals. They are sincerely friendly, attentive to detail, easy to work with and very responsive. The entire process of selling went smoothly, thanks to their guidance through every step and excellent suggestions. It was with much confidence that I left things in their capable hands, since I was not there during much of the time. I cannot recommend them highly enough. They are an outstanding and experienced team!"
"Jenni and her team completely managed all the details on the sale of my condo. She kept me informed along the way and always responded quickly to my questions. This sale was complicated with some HOA drama (new HOA board and new property management company) and closing right after the holidays but Jenni got it done!"
"Jenni was a pleasure to work with and was very knowledgable. She knew exactly what to do to get our house sold quickly and was helpful and professional from the initial listing to the final closing. I would highly recommend using her."
Sellers from 202 Colony Springs Ln, Maitland, FL 32751
"Jenni and her team had a most challenging listing with our townhouse. We had significantly overimproved it, given the complex we lived in. Jenni's team was always responsive, adaptable, professional, and most importantly passionate about our listing. One of the most impressive aspects about listing with Jenni was her high-quality marketing materials. From listing to closing, Jenni worked tirelessly to represent, and assure us that we would sell at the highest and best price, possible. We believe that goal was met, in light of our unique circumstances. We highly-recommend Jenni, Rhonda, Melissa and Annalise!"

Dan Bray
562 S Osceola Ave # 26, Orlando, FL 32801
"I've worked with many real estate professionals over the years, and Jenni Sloan and her team are among the best! My entire experience was great from start (pricing, staging) to finish (negotiating and closing). Jenni provided constant feedback on the process so I could respond to the market, and she helped me sell my home quickly and for top dollar. Five-star experience--many thanks to Jenni and her team!"
"Jenni's honest and professional approach to marketing our home, working with us to accommodate showing schedules, helping the buyer's realtor (who wasn't familiar with our area), and clear communication made the sale of our home quick and as smooth as possible. She also made herself available on holidays, weekends and evenings to help us with questions. Additionally, she helped us sell at a price point that was higher than the neighborhood average per SF, all while making the selling experience personable. We were so impressed. We would highly recommend Jenni to any serious seller who is looking to get top value for their home. Our family calls Jenni for all of or real estate needs."
Jenni was recommended to me and my wife by a trusted friend. We were impressed--from day one through the purchase and subsequent sale--of our home. Jenni found us the perfect home, negotiated extremely well, and, when we unexpectedly had to move out of the country, she was able to quickly find a buyer for our home at a great price. If you are looking for someone with integrity, market knowledge, and who understands the ins and outs of all things real estate, look no further than Jenni!
I can't say "thank you!" enough to Jenni Sloan and Rhonda Larabee for the fantastic job they did on selling my home!
Jenni is professional, energetic, smart, experienced and in touch with the market. All of those qualities allow her and her team to take appropriate steps to bring the best price as quickly as possible.
Dealing with them is easy and efficient. I noticed that prospects felt very comfortable adding to the likelihood of multiple visits to the home.
Grass doesn't grow under those feet: seven open houses and two large brokers' open in four months, when contract came in on a difficult property.
BAM! BAM! BAM! and it was done. I felt at ease the entire process.
Sincerely,
Christopher B Heidrich
Jenni is the consummate professional, but goes well beyond even that glowing recommendation. Jenni's dedication and commitment to finding the right real estate deal, either as a buyer or seller (we've been both) is tireless. She is always available, quick to respond, thorough in her research and knowledgeable in every aspect of the transacation. I addition, she's fun to work with.
Dear Kelly Price & Jenni Sloan,
Thank you, thank you! Just want to express in writing how grateful we are for all your help and support. We would not be living here without you! Not only did you make selling our condo easy, you made buying our home a dream come true. Everyone in your office is to be commended for their unmatched, phenomenal client service. (All those times I needed someone to let me in the house).
Tom and Shelby P.
"My husband and I "lucked out" when finding Jenni after a recent relocation to the Orlando area. She is extremely professional and took the time to really understand our needs and help us navigate the many variables of home buying in a new area. We found our dream home on our third day with her because of her expert knowledge and we were so impressed with her continued support and hand holding throughout the process. We were even able to save thousands of dollars due to her attention to detail. I would highly recommend Jenni and know that you will be properly looked after when you are her client."
Heather Schmidt
"I can't recommend Jenni as a realtor highly enough. My husband and I met her at an open house, and she immediately conferred the professionalism, knowledge and personality we came to appreciate in our future experiences with her.
Based on our conversation at that open house, we remained in touch as Jenni sent us properties tailored to our needs, and eventually we worked with her on the sale of our house. From the home photo session for the listing to the actual sale, she was efficient and could be counted on for immediate answers. We were made to feel we were a priority and never waited long for help or answers we needed.
Jenni is also incredibly knowledgeable about many Central Florida neighborhoods, and recommended questions we might ask to possible sellers as we looked at potential properties.
Always reachable and always pleasant, Jenni really goes the extra mile. She even canvassed our neighborhood with us to find our cat that we thought went missing at our open house! (In reality the cat was just hiding... very well!)
All in all, Jenni is the consummate professional--intelligent and personable. If you're buying or selling, look no further!"
Sonni Abatta
Jenni has the unique gift of matching people and places. She takes into consideration every detail of each home she lists and the lifestyle of each person who might be a great fit for that space. Our first home purchase was a balancing act of budget and "must haves." Jenni quickly pointed us in the direction of a fun neighborhood with a home that had potential to house all we were looking for. She's an incredibly well connected professional! When we were close to our final decision, she brought in A+ resources to ensure our design ideas were within reach. She places extra care and importance in all the right areas - a pleasure to work with!
Lee Anna Miller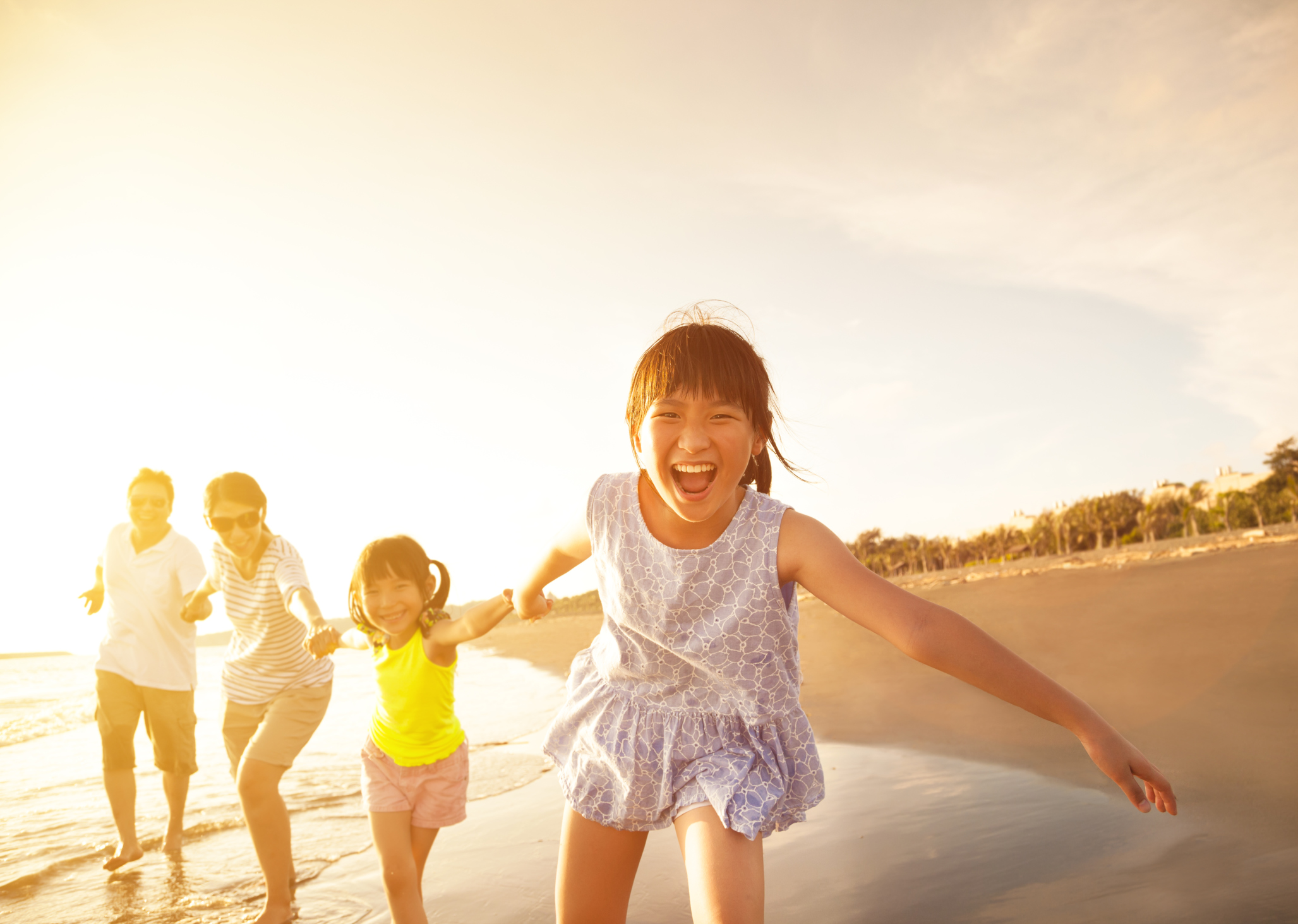 Kelly Price & Company
Industry Leadership
Dynamic, progressive and savvy, Kelly Price & Company is a front-runner in the Central Florida Real Estate Industry. Orlando is a growing market that welcomes new residents on a daily basis, which means the market requires special expertise. Jenni Sloan & Kelly Price & Company can provide first-time homebuyers with the knowledge they need to make their purchase with confidence. Whether you're looking to build or find a house with history, Jenni Sloan & Kelly Price & Company will provide you the kind of care, attention and respect needed to build a lifelong relationship.
New Smyrna Beach
With the beach but a jaunt away, beach property ownership is an increasingly popular goal among Central Floridians. Jenni Sloan & Kelly Price & Company are well positioned to help you find that weekend getaway. We are registered with the New Smyrna Beach Board of Realtors, and we have access to the area's MLS listings. If you're thinking about a beach property, give Jenni a call. She can help you realize your dream!
Our Promise
We are deeply committed to meeting the needs of each and every one of our clients with superior service – before, during and after the sales process.
We are here to serve you and only you in the way we know how- through integrity, loyalty and unwavering enthusiasm. That is our pledge to you.